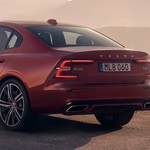 The 2020 Volvo S60 is a sports car. It delivers 250 horsepower and can get a maximum of 34 miles per gallon. You will be able to ride in style. Not only is this vehicle attractive to the eye, but it also has several performance features that will allow you to make the most out of your journey.
This vehicle comes with hill-start assist, which is also known as hill-start control. It is a safety feature. It will be able to detect when you are on an incline. It can also detect when there is brake force. Hill-start assist keeps you from rolling backward.
The Volvo S60 also has a start and stop system. It is designed to help you save gas and reduce engine idle. It will shut off the engine after you have had your foot on the brake for a few seconds. It will start again after you release your foot from the brake. You can try out the car at our dealership.